You are able to move a folder so that it becomes a sub-folder of another, or so that it is removed as a sub-folder of another, and it's location in the menu of your site is changed.
To move a folder, you will need to go to Web Pages, in the menu, and click the folder you wish to move.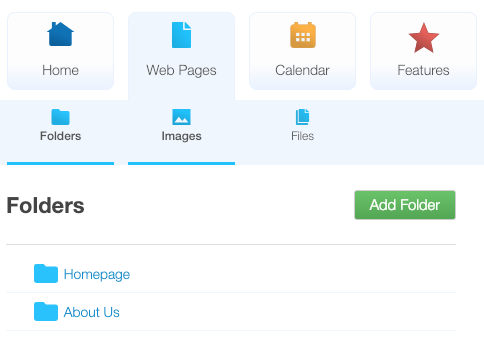 You then need to click the Admin tab at the top right of the page.

Here you will see a green, Move Folder button, which you need to click.

You can now select the folder you would like to move your folder to be a sub-folder of, by choosing from the dropdown list. If you want to make this folder a top level folder, you will need to leave the dropdown on Site Root. Once you have made your choice, click the Continue button.
You will then see a confirmation that the folder has been moved and will need to click Continue again.